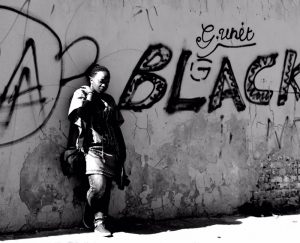 Born and raised in Harare, Kresiah Mukwazhi is the only daughter in a family of four boys. As a child she was fascinated by her grandmother's pottery skills. This was her primary source of inspiration which found her being drawn to and appreciating art. Her preferred media are photography and sculpture.
She obtained her art education from the National Gallery of Zimbabwe Visual Art School and the Market Photo Workshop in South Africa. Upon completing her studies, Kresiah has been exploring digitally and 3 dimensionally, issues that question society on subjects such as identity, gender and belonging. Her photographs boarder on feelings around self in relation to space.
Kresiah has exhibited in various exhibitions locally and participated in the Harare international Festival of Arts.